Audiobook Narration by CC Hogan
"C.C. Hogan's narration makes an already great book even better"
 "An amazing book with the perfect choice of narrator. "
"The narrator was great, and I can't help to feel that the experience was bettered by his contribution."
"...he has a great voice and did a great job with the humor and comedy"
I am now taking on work narrating audiobooks for other authors.
I have been in the audio production industry for nearly forty years, mostly working behind the desk as a producer and sound engineer, but also as an occasional voice artist.
I am a Londoner born and bred and my default voice presentation reflects that background - I will do anything from the harshest East End accent to a more neutral North London suburban accent. 
I am very much a character voice as you will hear from the Oliver Twist excerpt below, and if possible I like to give the narrator a character as well as the characters!
In addition to generic London accents, I also do a well-spoken classical actor voice (see The Cowardly Duke) and a variety of generic UK regional accents.
My voice belongs to someone in their late fifties, so is a little rough around the edges! But it tends towards the deep side, which many like. I can push it up a register or two if required, though there is a limit to how young I can sound these days. "Gravel lined with velvet" perhaps?
I will consider both payment per finished hour (PFH) and royalty share (RS) work under the ACX system. However, for RS, the book must have a proven track record of sales and reviews already.
Samples
The Last Volunteer
Comedy Sci-Fi at it's best from the pen of Steve Wetherell.  Good old London Accent.  Two more books in the series coming. Read about it here.
Dirt - Book one
The first audiobook of my fantasy saga. You can read more about the release on Audible, Amazon and iTunes here.
A Christmas Carol
Released in time for Christmas 2017, this take on the famous Dickens tale is told in a London accent  - a bit of a change from British RP! Get it here.
The Violin Man's Legacy
Book one in a series of thrillers by Seumas Gallacher. You can find out more about this release here.
The Stink - Excerpt One
The opening chapter to one of my own books, The Stink is a comedy set in North London in the 1970s. Read in an unashamedly London voice, with the kind of flat comedy that I grew up with.
What the Fairy Did Next
Opening excerpt from a short story told by an aged old actress - a comical character from the roaring twenties and as camp as anything.
Dawn on the Rock
A forthcoming book aimed at the 10+ age group. A light, punchier, sillier read about a girl on her first trip to the moon.
Oliver
This is a conversation between Mr Bill Sykes and "The Jew" Fagin, as Dickens insists on calling him. By the way, if anyone ever fancies employing me to do Dickens in this style, I will love them forever. This is FUN!
Dirt - Excerpt One
A gentle conversation between Barkles and Farthing, sitting on a wall drinking beer. A relaxed read with a neutral narrator and character accents.
The Cowardly Duke
A story lifted from my book Dirt, this is the ancient tale of Duke Hathersage. In this rendition, I read it in a classical-actor style. A good older voice that might suit period and historical novels.
The Stink - Excerpt Two
Although The Stink is a comedy, not all of it is funny. In this, emotionally charged excerpt, Smell discovers that his brother is gay.
Dirt - Excerpt Two
Weasel and Farthing witness the sale of young slaves at the market. Features a strong market-trader character.
Hunting - A Poem
A poem about childhood and loneliness. Read in a quiet, deep, London accent.
Dirt - Excerpt Three
Several accents going on here, especially a character called Biggerman who puts plurals in all the wrong places. Nice, friendly little scene.
Production
My studio is based at home and consists of a custom voice booth, Neumann mics, Focusrite interfaces and I record using Cubase Pro and iZotope RX 6.
As a professional sound engineer, all my recordings are fine edited and mastered ready to be uploaded to the audiobook publisher (like ACX). 
I do not use gating at all in my recording or mastering  (it is a real no-no when recording clean voice overs!), and I work to various Loudness specifications depending on how the recording is going to be used. Note: If you need an excerpt for YouTube, their loudness specs are different to ACX, but I can create you a separate file if you need.
I do not remove all breaths as this makes a voice unnatural and tiring to listen to. Instead, I remove any unnecessary breaths and adjust the levels of others to suit the context. Often this means that the narrator loses most of his, but the characters keep most of theirs. But if the narrator needs to sound emotional or excited, the breaths stay in.
I cannot stress enough the importance of this approach. I have heard of some clients insisting that all breaths are removed and a standard length gap is inserted between paragraphs. This really bad practice even on corporate scripts (I have worked on literally thousands). The trick of good voice production is to connect with the listener to get your message across, whether that is a story or a sales line. In long form work, the best way of doing this is by keeping the presentation natural. Removing all breaths makes it robotic and ugly.
How we do this
The modern world of audiobooks is different from the studio world I come from so I am finding my way a little here.
Once we have agreed on a working arrangement, I will want a script in Word format.  It must be fully proof read to a high standard otherwise it becomes very difficult to read and harms the performance. 
It should include any pronunciation of unusual, made-up or foreign words. If you are unsure about any particular word, tell me, and we can work it out between us. 
I use a simple respelling guide to help me with unfamiliar words in my Dirt fantasy. This makes life very simple without having to learn the International Phonetic Alphabet. You can find it here.
I also need a character guide of some sort so I know who is who, how old they are and so on.  A summary of the plot is also useful.
Basically, I need a brief where I am left with no surprises. Obviously, you don't want readers to know whodunnit before they get there, but that doesn't help me!
Once we get the style, the pace and everything else sorted out, I will just get on with it.
First, I will read through the entire book and mark it up ready for recording. This can be an extended process if it is a long book (like one of mine).
Then I will start recording. As each chapter/section is recorded and then fully edited and mastered, I will upload it for you to listen to. Please listen to everything, bearing in mind as you do what we originally agreed when it comes to style and pace.
All my recordings will be fully edited and mastered ready for uploading to ACX. I have a long, long experience in audio production at the top levels of the audio production industry and will apply that knowledge to your project.
Previous Experience
I am relaunching myself having been working on music, scripts and books for several years, however, previous experience includes:
Producing and directing audio books with Jenny Agutter, Anton Rogers, Tim Pigot Smith and others.
Voicing commercials and corporate reads for major companies including British Airways, British Gas and others, small and large.
Working on post production audio for several major films
Engineering and post production on 24 Sherlock Holmes radio plays
Producing and recording radio docs, comedy programmes and shows for BBC radio.
Recorded and produced thousands of commercials, working with the best voice actors in the UK.
Produced hundreds of multi-language versions of both corporate and drama video/tv productions.
Voice acting roles on various animations.
Contact me
You can contact me directly on my email: [email protected]
However, you may prefer to contact me through my ACX profile. Click Here.
On Audible, Amazon & iTunes
Book one of my Dirt fantasy saga is now available as an audiobook. Click Here.
All my sites are hosted by kualo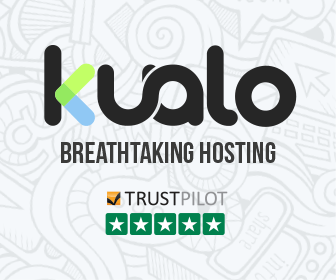 Having used countless hosts, I have been using Kualo for the last few years. Fast, secure, great pricing and really solid support. Totally recommended.
Click Here
.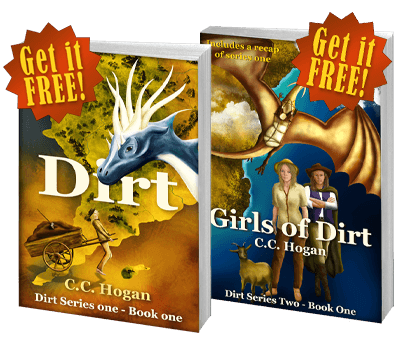 Series One & Two are out now!
Start series one with Dirt for Free, and start reading the brand new series two with Girls of Dirt for only 99p!
Girls of Dirt includes a recap of series one.
ReverbNation
Become a fan of CC Hogan at ReverbNation. Click Here.
The Stink Is Here
North London, 1976. The longest, hottest summer on record. The water is running out and the kids hate their parents. Which bunch of idiots would think it is a good idea to start a band?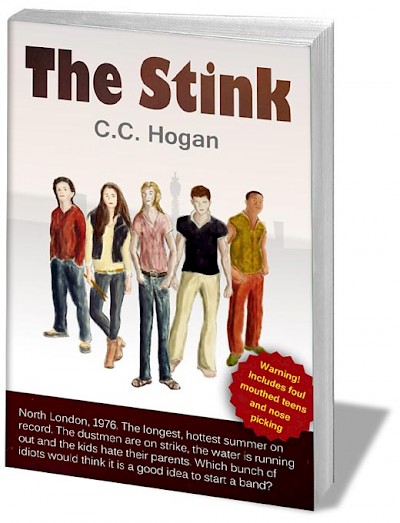 Advert